Make phone calls from Discord
SomethingHost is a revolutionary company that specializes in Discord bots and hosting services.

Within our first month

we've managed to host more than 2,500 bots, serving tens of thousands of guilds.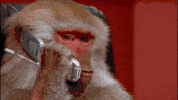 Something Phone
is an amazing Discord bot that allows you to call phone numbers in major countries, with just one simple command.
Command list
$call <Phone Number

- Attempts to call the provided number
$speaker <Mention Users>

- Choose who can be heard in the phone call
$rates <Country Code>

- Informs you about the cost to call numbers to this country
$balance

- See the available funds in your SomethingCP account
Keep in mind that there's an automated system in place that automatically

transcripts

your side of the call and attempts to find any malicious use of the bot. Remember, harassing, making death threats or any other abusive behavior is not tolerated.
Bot invitation link => Click Here
Updated on: 06/12/2020