How to install and use global npm modules
If you are using one of our Discord bot hosting plans, you have noticed that the permissions are a bit restricted. One downside of that is that you can't install global npm modules due to lack of permissions.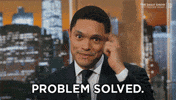 There's a solution though!
All of our NodeJS programming languages come with
npx
pre-installed. Here's an example on how to globally install
nodemon
Run

npm install nodemon
Instead of using

nodemon blah blah

, you will have to use

npx nodemon blah blah

.
If you have any more questions about our hosting services, let us know!
Updated on: 09/11/2020